In Plain Light 01.19 – The Love Issue:
Best Valentine's Day Songs

Welcome to another newsletter! In this issue: best Valentine's Day songs and tunes for every celebration style.
You may want to rotate your phone in order to improve your browsing experience on this site.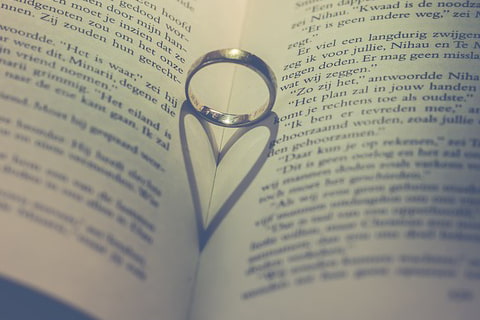 Quick links
This is quite an unusual newsletter. I mean, its topic is not necessarily what you would expect on a photography site.

On the other hand, I promised newsletters would be different, and with the Valentine's Day approaching, preparing a dedicated issue for it seemed like a good idea.

After all, what would we humans be without love? And what is a better way to talk about love than in a song?

So here it is, the Best Valentine's Day Songs newsletter issue!

From Europe with love
I must confess, working on it was fun. If you, like me, grew up during the time with digital being not much of an idea yet, and happened to be a boy, you probably would know something about making a tape.

This newsletter is like a tape which could have been made then. It consists of love songs and other tunes and pieces I still consider being among the best.

The compilation, now in the modern form of a video playlist, spans a quarter of the last century and a dozen of European countries. It is a mix of styles, from easy listening to euro pop and disco, to electronic music, to lite and not-so-lite rock.

I am aware that North America produced many great songs during the same time. They were simply hard to come by where I spent my teens.
I am quite proud of it.

For the most part, the included acts are TV studio recordings from various stations across Europe. As such, the performances are rarely sung live, and it shows! See it as another tribute to the time.

I chose the videos based on the sound quality first, image second — it would fit a tape better! Still, I considered that you would also watch, and tried my best in this department, too.

That's it for an introduction. The individual videos below sometimes have a comment, but you can also play the complete list of my best ever Valentine's Day tunes at once.

Enjoy, and have a Happy Valentine's Day!

Overture
Take it easy (2:38 min.)

Love to the rescue

One lonely Sunday morning (3:26 min.)

This is a shorter TV version missing over a minute of the refrain in the end. Composing a tape often meant making compromises, you know.
In my most beautiful memory (2:57 min.)

I've never seen you shine so bright (4:00 min.)

The song made a top 10 hit in 15 countries around the world (including Australia, Canada, New Zealand, South Africa, and the United States), reaching number one on six charts. On the other hand, some critics in the UK considered it also annoying and irritating, go figure.
There's no hidden meaning, you know (3:24 min.)

Love takes time (4:06 min.)

It's no better to be safe than sorry (3:47 min.)

Ladies' choice
I can't live without you, and I don't know why (2:21 min.)

You, my love, my friend,
When I dream, it's about you,
My love, my friend,
When I sing, it's for you,
My love, my friend
I can't live without you,
My love, my friend,
And I don't know why.

The singer and actress starred alongside young Alain Delon in the classic noir thriller Plein soleil (Purple Noon). Look into these eyes… Oh my. She abandoned her singing career in the end of 1970s.
But the night was young, and so were we (2:55 min.)

The remarkable video clip consists of one single take.
She's got it: Bilzen Festival, Belgium, August 1969 (3:28 min.)

Interviewer: "Do you think you can go to England (= make it in England) with this song?"
Mariska Veres (singer): "I think so, yes".
Interviewer: "Because this is really important. So if a Dutchm…"
Bass player: "We first do (= tour) Germany and France."
Interviewer: "First Germany and France. Conquer all of Europe, and then cross the Channel? Ha ha. Wouldn't it be nice for you if you could go to England, and become a big (= popular) band over there?"
Bass player: "That would be nice, but that's very difficult."
Interviewer: "Why would that be so difficult?"
Bass player: "Well, the English are just very conservative."
Interviewer: "More conservative than the Dutch?"
Bass player: "Yes, for sure."

The playlist video is the band "making it in England", performing on BBC Top of the Pops half a year later, on February 5, 1970.

The original single reached number one on the Billboard Hot 100 and in nine other countries, was in the top 10 in seven further charts, and sold over 7.5 million copies worldwide.
Having the time of your life (3:51 min.)


Anni-Frid Lyngstad, the dark-haired singer, now the Princess of Reuss and Countess of Plauen, was born in Norway.

The single became a worldwide hit, topping the charts in 15 countries and remaining ABBA's only number one on the Billboard Hot 100.
Intermezzo: The past perfect
As featured in Kill Bill: Vol. 1 (4:22 min.)


Love trouble
Now lonely teardrops are all that I can see (3:31 min.)

Why are you leaving? (3:29 min.)

Today the sun shines in my window,
And the heart
Gets sad looking at the city.
Why are you leaving?

The performer was born in London to a Spanish-Belgian couple, hence the many flags. The title should read "Por qué te vas" – Why are you leaving.

The song became a huge hit with two years' delay, after director Carlos Saura had used it for the main theme in his film Cría cuervos awarded the Special Jury Prize at Cannes. The highly acclaimed film is available on DVD from the Criterion Collection in the US and as a dual format edition from the BFI in the UK.
The night they met was warm with laughter (3:06 min.)

How to say goodbye to you (2:26 min.)

This is a French adaptation of the song It Hurts to Say Goodbye (exact French title meaning is How to Say Goodbye to You). The French lyrics provided by the great Serge Gainsbourg are a masterful word play with deliberate, abundant and unexpected, rhymes on "ex" and quite a few on "eux" as well, often mid-word. I wouldn't even think of translating it back to English, enjoy it as is – and listen closer.
We've run out of time (4:06 min.)

What happened to the time? (2:25 min.)

Is it long ago? Is it long ago
That my heart called you with its ding-dinge-dong?
Is it long ago? Is it long ago?
In the summer sun the bim-bam-bom went on.

The song, performed with English lyrics thin on meaning, won the Eurovision Song Contest in 1975, the last time so far for the Netherlands. This act is featured in "the tape" below.

(Interestingly, the country's previous Eurovision success, in 1969, shared the prize with three other titles, one of which was a song called Boom Bang-a-Bang.)
Intermezzo: The present progressive
As featured in Beverly Hills Cop (3:04 min.)

Life, etc.
Everyday stories waiting for a happy ending (3:52 min.)

Everyday stories,
I'm just saying, you know,
there's always a lot of old talk to be done,
hard stories on benches
waiting for a happy ending;
stories of us good people
who struggle, fall in love with nothing,
but with great ideas in mind.
One more day that goes by,
a clock that has been stopped for an eternity,
for everyone as well as us,
always running, always halfway through;
one more day that passes now,
with this love that's not as big as I'd like it to be.

Translated with DeepL Translator
Directed by Gerard De Thame, filmed in Southport and Wallasey (4:56 min.)

The beautiful song and the mesmerizing video clip made it to the top 10 in single charts across Europe and in Australia, and reached the gold status in France and Germany.

"The tape" contains a live TV performance of the song at BBC's Top of the Pops.
When everyone gives everything (4:08 min.)

I close my eyes and see your face (2:37 min.)

The album with the single won gold both in France and the UK. During his career spanning 40 years, Demis Roussos sold over 60 million albums, contributed to the soundtracks of Blade Runner and Chariots of Fire, and inspired a museum dedicated to him (in Nijkerk, Netherlands).
Intermezzo: The future
Live in Shanghai, China (3:53 min.)

A pioneer in the electronic genre, composer, performer and record producer, Jean-Michel André Jarre became the first Western musician officially invited to perform in China, earned four entries in the Guinness Book of Records for largest outdoor concert crowd, and sold over 80 million albums (as of 2004).
Coda
Wherever you go, whatever you do (2:58 min.)

Happiness (3:31 min.)

Happiness,
It's holding hands, going far, happiness.
It's your innocent look among the people, your happiness.
It is to remain close as children, happiness, happiness.

Happiness,
It's a pillow of feathers, the water of the river passing and going.
It's the rain that comes down behind the curtains, the happiness.
You lower the light to make peace, happiness, happiness.

Happiness,
It's a glass of wine with a panino, happiness.
It's leaving a note in your drawer, happiness.
It's singing in two voices how much I like you, happiness, happiness.

You can already feel it in the air,
Our love song that goes
Like a thought that knows
Of happiness.
You can already feel it in the air,
A warmer ray of sunshine that goes
Like a smile that knows
Of happiness.

Happiness,
It's a surprise night, the moon's on and the radio's on.
It's a greeting card full of hearts, happiness.
It's an unexpected phone call, happiness, happiness.

Happiness,
It is a beach at night, the wave that starts, the happiness.
It is a hand on the heart full of love, happiness.
It is to wait for the dawn to do it again, happiness, happiness.

You can already feel it in the air,
Our love song that goes
Like a thought that knows
Of happiness.
You can already feel it in the air,
A warmer ray of sunshine that goes
Like a smile that knows
Of happiness.

Translated with DeepL Translator

The song finished second in the Sanremo Music Festival 1982, after Riccardo Fogli's Everyday Stories above.
Love non-stop
This is the complete playlist with all acts. It is quite lengthy, perfect for a C-90, if you know what I mean.
A couple of warnings before you start. The fullscreen mode may be a bit disappointing, for many a video is 480p only and none of them is widescreen. Sharing with the default control doesn't seem to work, probably because the playlist is a virtual one. If you think it is worth sharing, please use the usual buttons to the left or at the page end. This is the direct link you can use.
Everything else should work as expected. Navigating through the list is possible from the dropdown in the top right. Now enjoy!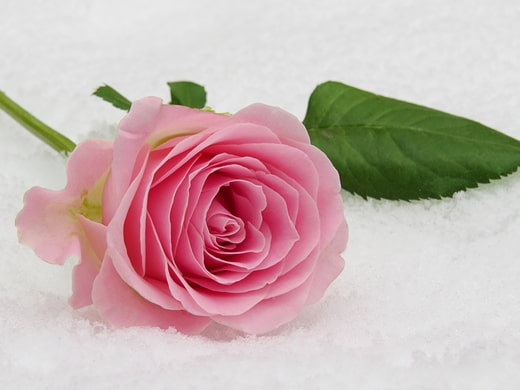 A few good tunes (87:38 min.)
Bonus track

1983 (5:42 min.)

2013 (5:00 min.)

Once upon a time there was a painter
who had only canvases and colors,
but he loved an actress,
the one who loved flowers.
So he put it up for sale,
his paintings, his humble abode,
and from the entire money bought
a whole sea of flowers.

One million, one million,
one million scarlet roses,
from the window, from the window,
from the window you see.
He who loves you, he who loves you,
he who loves you for real
will change his life
into flowers for you.

The Russian lyrics, an unrelated cover of the original song text in Latvian, drew inspiration from the story ascribed to Georgian painter Niko Pirosmani, allegedly in love with a French actress during her stay in Tiflis.
B-side
OK, these are probably not very well suited for the Valentine's Day — count them as guilty pleasures 😳. I didn't include them in the playlist, but you are still welcome to enjoy them 😎.
Germany's entry in the Eurovision Song Contest 1979; came in 4th (3:05 min.)



Come on, let's do that midnight dance! (3:41 min.)


Don't ever start it if you can stop (2:29 min.)

From ¡Átame! (Tie Me Up! Tie Me Down!), Spain, 1990 (1:41 min.)
PS: Mystery
Thank you for the music! (5:46 min.)


Tags: #inplainlight #retro #eurodisco #valentines #love
"… I kept being surprised by moments of beauty in these songs. Most of them were forgettable but one in ten sheltered some turn or inflection that proved that the person who had made it … had, for a moment, got it."

Neal Stephenson, Anathem

Unattributed images on this page are sourced from public domain via Pixabay.
Featured videos appear on following YouTube channels: ABBA, AVROTROS, BlackVEVO, bugra eke, dodokestrel, Dschinghis Khan Forever, Guisachan kodiak, HIGH ENERGY POWER, Marius G, Misterious Eyes, NoMadU55555, ReMasterNostalgia, Secret Service, Smokie, TheDiscostars80, TOTPtv, TvWol, Uriah Heep, yendoful TITO, YouMoreTV - Espectáculo, Эпоха Ретро.
Further links
The channel provided many a video for the playlist. If you liked the latter, you'd love this! Using an ad blocker would be a good idea, as staying away from the comments would — this is YouTube after all.
If you ever need some translation work done, this is your best bet online. They offer translating between nine European languages so far, and do it better than anyone else on the 'Net. Give them a try!
Based in North America and into movies? You have to check this, seriously.
Into movies and based in Europe? This is for you, then. I hope, oh, I so hope, their titles will stay available after the Brexit.
Previous issue
We recall some Photoshop basics, like layers, and proceed with more advanced topics, like masks, selective channel editing, converting colour to black and white, and output sharpening.
This is the latest public newsletter. The next issue is currently available to subscribers only. Gain an immediate access when you subscribe — at top of this page, or on the dedicated one.
Tell me what you think!
Is it useful 👍? Awful 👎? Leave a message! Your comments help make this site better (and give me a kick—one way or another).
Popular articles
If a digital picture has to be seen in the real world, printed on a real medium and displayed in a real showcase, its transition from RAW to real is better done in an old school image editor. Enter A…

If you got your own place on the Internet, helping your visitors find what they are looking for is a great way to engage them and keep them staying a bit longer. A custom site search can achieve just …

Aiming for better images? Think better lenses! This is your most important piece of gear, so you better get it sorted out. — Need some advice?