Best camera lenses for landscape photography

…and one or two remarkable others
If you follow these pages – which I hope ;) – you probably noticed an article on best cameras for landscape photography. Now, here are best camera lenses for the recommendations from that page. Ready?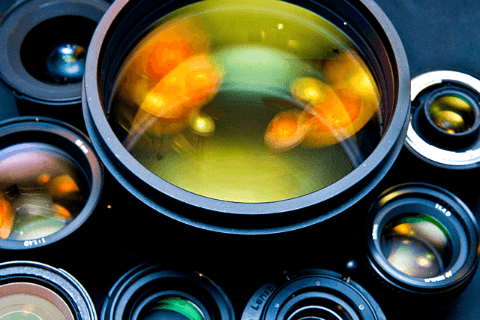 You may want to rotate your phone in order to improve your browsing experience on this site.

Quick links
"Paparazzi need more flattering lenses."
This remark by Sandra Bullock is spot on—better images of whatever subject call for best camera lenses.

But which are the best?
How to tell best camera lenses from the rest

The truth is: Your camera alone won't make it. The lens attached to it is much more important. Finding some really good one(s) should be a major priority.

Studying reviews in search of best camera lenses is a very reasonable approach. However, to get the most out of them, you have to understand their language. Start by referring to my short explanation of digital camera lenses and their main characteristics.
When reading a camera lens review, begin with sample images. This is the proverbial case of a picture being worth a thousand words. Serious review sites will provide full resolution images, both as JPEGs out of the camera and as processed RAW files. Study them. Pay special attention to examples with subjects and lighting conditions similar to your working.

Continue with the conclusion. What areas, subjects, working styles is the lens recommended for? What are its strong points and weaknesses? Will you profit from the former? Can you live with the latter?

Now read in detail about lens characteristics important to you. For use in landscape photography, I would suggest looking out for lens' control of

its general build quality and overall handling
size and weight.

Less important in my opinion are

Sharpness – nice to have for sure, but not to fret about in landscape images.
Lens flare – good if it is cared for, but you can handle it as well by yourself.

Bokeh – of rare significance for landscapes.

As always, train and use your own judgement.
* * *
What follows is my personal selection of best camera lenses for digital cameras I regard as best suited for landscape photography. The list is neither impartial nor exhaustive, it is my opinion which may well change with time. That said...
Best lenses for Nikon D810

Surprisingly, best lenses for Nikon cameras in wide-angle range come from third-party manufacturers. Nikon's own output in this area is by no means absent. However, it is just too expensive for what's on offer.
Sigma 24-35mm F2 DG HSM Art. Sigma's zoom lens covering the "classic" short range is a fine replacement for three prime lenses falling into it: 24mm, 28mm, and 35mm. It's heavy (940 g / 2 lb.), big (123 mm / 4.84"), and oh so good. It performs very well wide open and quickly gets even better stopped down. Worth every penny of its very reasonable price.

Buy from Amazon.com
Buy from Amazon.ca
Buy from Amazon.co.uk

Tamron SP 15-30mm f/2.8 Di VC USD. If you need a wider angle of view, this stabilised Tamron lens is a great option. Even heavier (1,100 g / 2.4 lb.) and bigger (145 mm / 5.7") than the Sigma above, this is probably the best ultra-wide zoom lens for full-frame digital cameras—also available for Canon EF and Sony A mounts.

Buy from Amazon.com
Buy from Amazon.ca
Buy from Amazon.co.uk

For something even more extreme, the newly announced Sigma 12-24mm F4 DG HSM Art may be well worth the wait.
Nikon AF-S Nikkor 58mm f/1.4G. To complement either of the above lenses, this original Nikon prime would be just perfect. Very unusual in every sense, it is not the sharpest lens around. However, it is capable of rendering your subjects with almost 3D quality. If you are after images "jumping" at your viewers, give it a try. Sadly, expensive.

Buy from Amazon.com
Buy from Amazon.ca
Buy from Amazon.co.uk

Best lenses for Pentax K-1

With their first full-frame digital camera just in the market, it is not surprising there is a shortage of compatible lenses. However, what's available is not bad. If you consider purchasing the camera, you sure will be able to find some worthwhile lenses (and more are under way).
Sigma 35mm F1.4 DG HSM Art. This Sigma happened to be the very first lens in the high-end Art line, and the only one with the Pentax mount in it to date. It can slightly extend the 15-30mm zoom on its long end, if you need – or want – to invest in that lens.

The lens is a gem; its only real weakness is being not weather-sealed. Be aware though, that attaching the lens to the K-1 can result in scratching the upper part of the camera mount. Sigma issued a related warning and announced a repair service for affected lenses and camera bodies.

Buy from Amazon.com
Buy from Amazon.ca
Buy from Amazon.co.uk

Best lenses for Sony α7R II

Owning a camera from Sony, you will be spoilt for choice with lenses. Their own output, licensed production of Zeiss camera lenses, and occasional third-party offerings from Sigma, Tamron, and Carl Zeiss proper add up to a substantial arsenal. The following are your best choices.

Sony FE 24-70mm F2.8 GM. This may become the only lens you ever need, that is, if you can afford it and are able to lug it around. The thing is huge at 136 mm / 5.4 in. and 886 g / 2 lb. With the filter thread of 82 mm, you will have to invest in a new filter set, too.

On the other hand, the lens offers a versatile zoom range, excellent build quality of the Gold Master series, and a silent motor drive. Optical characteristics are spotless. It costs more than many a camera in this roundup, but if you can provide the cash, this would be money well spent.

Buy from Amazon.com
Buy from Amazon.ca
Buy from Amazon.co.uk

Sony Vario-Tessar T* FE 16-35mm F4 ZA OSS. This Zeiss-branded, Sony-made lens has a lot to offer. With an ultra-wide range, image stabilisation, and reasonable dimensions, this older lens can rival the above all-rounder. Sure, you lose one aperture stop, but built-in steady shot can easily make up for it.

Not to forget, it will also come a third cheaper.

Buy from Amazon.com
Buy from Amazon.ca
Buy from Amazon.co.uk

Sony Sonnar T* FE 55mm F1.8 ZA. To complement the wide-angle zoom above with something on the longer side, there are several decent alternatives. In the standard department, you have the choice between two Zeiss-branded lenses, this Sonnar and the newer Planar T* FE 50mm F1.4 ZA.

The latter lens is understandably bigger, heavier, and (surprise) more expensive. The Sonnar, having been in production for three years, is still very impressive. Sharp, reasonably sized (71 mm / 2.8", 281 g / 0.6 lb, filter thread 49 mm), and  with very well controlled optical characteristics, this makes a fine standard prime.

Buy from Amazon.com
Buy from Amazon.ca
Buy from Amazon.co.uk

Best lenses for Fujifilm X-Pro2

Being late for the game with their X series cameras, Fujifilm have managed to amass an impressive range of compatible lenses nearing two dozen pieces. The selection below is very personal, your mileage may vary according to your own preferences. (For example, how about an excellent 10-24mm F4 ultra-wide zoom with image stabilisation?)

Fujifilm XF 16mm F1.4 R WR. This 24mm full-frame equivalent prime is one of the newer kids on the block. It is relatively compact (73 mm) and light (375 g), weather resistant, and fast. The optics are excellent. The big aperture allows for nice subject isolation when needed. Its field of view is ideal for landscapes, but can also be useful in street photography. All in all, this is extraordinary.

Buy from Amazon.com
Buy from Amazon.ca
Buy from Amazon.co.uk

Fujifilm XF 35mm F1.4 R. This prime was included in the first roundup of X series lenses. Though recently reissued as a slightly more compact, weather-resistant, and cheaper F2, it is still around. The autofocus may be slow and not very reliable in low light, but sharpness and overall image quality are exceptional.

Buy from Amazon.com
Buy from Amazon.ca
Buy from Amazon.co.uk

Fujifilm XF 16-55mm F2.8 R LM WR. The two above lenses are pretty much what I work with, focal length wise. If you are looking for one lens only, this weather-resistant, fast zoom may be exactly that. Its versatile, very "film-like" range of 24-84mm in full frame makes it a universal travel lens. It is by no means small, with 106 mm / 4" and 77mm filter thread, nor light, weighing in at 655 g / 1.4 lb. Still, it makes a fine choice.

Buy from Amazon.com
Buy from Amazon.ca
Buy from Amazon.co.uk

On the other hand, is that 10-24mm F4 OIS tempting! Complement it with the 35mm above.
Best lenses for Sigma SD cameras

As a matter of fact, Sigma have just (end of September 2016) announced a new ultra-wide angle 12-24mm F4 DG HSM Art lens for Canon EF, Nikon F, and Sigma SA mounts. This would be equivalent to 18-36mm on Sigma's own APS-C cameras, and 16-32mm on the sd Quattro H. You may want to wait until it becomes available. It won't be small, though, measuring 132 mm / 5.2" and weighing 1,150 g / 40.6 oz.
Sigma 18-35mm F1.8 DC HSM Art. Introduced in 2013, this Sigma was the first zoom lens with a constant maximum aperture of f/1.8 throughout its entire range. Aimed at APS-C-size sensor cameras only, it has an unusual but very attractive focal length spread equivalent to 27-53mm in full frame.

DPReview found, the lens "can more or less replace a set of primes across its range." That would be 28 mm, 35 mm, and 50 mm in one set—no mean feat, even taking into account its bulky size (121 mm / 4.8 in.) and considerable weight (810 g / 28.6 oz.).

Like other Art series outings, the lens can be connected over an optional USB dock to a computer for possible focus adjustments and firmware updates. The Optimization Pro software is available as free download for both Windows and Mac OS X.

Buy from Amazon.com
Buy from Amazon.ca
Buy from Amazon.co.uk


Sigma 50mm F1.4 DG HSM Art. For a tad of telephoto, add this standard full-frame prime lens to your bag (75mm equivalent on SD1 and sd Quattro, 66mm on sd Quattro H). Similar to the above zoom in weight and dimensions, it will complement it splendidly, making for a perfect APS-C travel kit.

DPReview noted "stunning image quality", "fast, silent, and accurate autofocus", and "excellent build quality".

The lens is also available for Canon EF, Nikon F, and Sony A mounts.

Buy from Amazon.com
Buy from Amazon.ca
Buy from Amazon.co.uk

Sigma 20mm F1.4 DG HSM Art. If you are uncomfortable with zoom lenses, or aim for sd Quattro H, this 20mm prime may fit the bill. It will translate to 30mm on SD1 and sd Quattro, and 26mm on sd Quattro H.

This is a big and heavy piece, measuring 90x130 mm / 3.6x5.1 in. and weighing 950 g / 33.5 oz. Its front element protrudes prominently from the corpus, making it impossible to use with filters. The lens hood is fixed for this reason, to protect the lens at all times. The image quality is in line with other Art series lenses.

The lens is also offered for Canon EF and Nikon F mounts.

Buy from Amazon.com
Buy from Amazon.co.uk

One more thing...

This probably could have been mentioned in an aside only, or simply left out, but... Carl Zeiss are still around doing what they have been doing since 1890—making some of the best camera lenses.

Their latest output seems to be named in Elfish, but the lenses are stunning. They are available for several cameras mentioned here.

Current Carl Zeiss lens options

Type

Mount

Line
Focus type

Range

Full-frame

Canon EF, Nikon F

Otus
MF only

1.4/28, 1.4/55, 1.4/85

Milvus
MF only

2.8/15, 2.8/18, 2.8/21, 2/35, 1.4/50, 1.4/85, 2/135, 2/50M, 2/100M

Sony FE

Batis
AF/MF

2.8/18, 2/25, 1.8/85

Loxia
MF only

2.8/21, 2/35, 2/50, 2.4/85

APS-C

Fujifilm X, Sony E

Touit
AF/MF

2.8/12, 1.8/32, 2.8/50M
Zeiss also used to make lenses for the Pentax K-mount. Their production ceased in the fall of 2010, "based on the market situation". It would be nice to see it resurrect, if only because of the K-1. These were beautiful lenses; the Distagon 2.8/21 was much sought after. If you can find them, snap at the chance.
It is easy to recommend these lenses because they are near perfect. At the same time, it is hard to recommend them because they sell at exorbitant prices. As one of the Amazon customers put it in his review,

"I cannot in good conscience recommend this lens for photographers like me. But, after just a few weeks, I would not want to live without it."

He was referring to one of the Otus lenses. This all-weather, all-metal line features three lenses to date, which all can be deemed ultimate. If you can afford all three, you probably wouldn't need another lens for the rest of your life.

I could probably even live without the 85mm.
The same is true for the surprising Touit line, compatible with Fujifilm X series. The lenses with their full-frame equivalents of 18mm, 48mm, and 75mm, admirably add up to a complete travel kit. Most notably, they are way more affordable than lenses from full-frame lines.

If you get an opportunity to try one of these out, don't hesitate.

A word of warning for buying a Carl Zeiss camera lens at Amazon: Pay careful attention to warranty included with different sellers. Zeiss will only honour warranty on items purchased from their authorised dealers.

Tags: #bestcameralenses #cameralens #photogear
More on landscape photography equipment

Following the thread about what is most important for landscape photography equipment, let's discuss some worthwhile options.
Ever wanted to try one? Read about your current options!
Everything you need to know when looking for a new camera lens, in one place: manufacturers, mounts, formats, types, and how to understand all those mystic lens labels.
Understand how to tell good digital camera lenses from the rest when reading their reviews.
The last article on camera lenses presents some fine choices for selected cameras.
Learn how to use most useful landscape photography filters!
One of the most striking photography filters available is hard to imitate and easy to master. Try it!
| | |
| --- | --- |
| Best lenses for landscape photography | |
Tell me what you think!
Is it useful 👍? Awful 👎? Leave a message! Your comments help make this site better (and give me a kick—one way or another).
Popular articles
If a digital picture has to be seen in the real world, printed on a real medium and displayed in a real showcase, its transition from RAW to real is better done in an old school image editor. Enter A…

If you got your own place on the Internet, helping your visitors find what they are looking for is a great way to engage them and keep them staying a bit longer. A custom site search can achieve just …

Aiming for better images? Think better lenses! This is your most important piece of gear, so you better get it sorted out. — Need some advice?