How to search websites

...and actually
find

what you are looking for


"Search websites? Really? Are you kidding?" Searching for information on the Web became a no-brainer. Just type your query into the search engine of your choice! Well, the choice might actually be your browser's, but even then, hardly anybody questions the procedure nowadays. Or thinks about it. Strangely enough, not many seem to question the results they get either. We are pretty sure that these results are expertly fetched and ranked, with best matches on top of the list. Sort of, in Google we trust. Amen?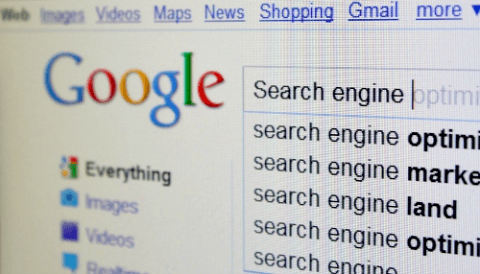 You may want to rotate your phone in order to improve your browsing experience on this site.

How engines search websites and rank them

When we perform a web search, we rarely think about how the result list gets compiled. This knowledge, however, can help us understand how search engines tick and how we can use them to find what we are searching.
To be included in search engine's database, a web page needs to be indexed by a program usually called bot, short for robot. The program scans the content of the page just as it is found on the Web, and tries to make out what it is about.
Since bots are not human, they can only rely on what's on the surface when analyzing a page. They look for words and word combinations, count their appearances and evaluate other factors. For example, words in headlines, set in bold font or emphasized otherwise, are considered more important. The same goes for special on-page areas like title and description.
As the result of this scan, the page gets included in the search engine's index for some word combinations from its content. If someone makes a query to search websites for exact same words, the engine may consider to include the page in its result list.
The position at which the page is presented in this list is a mystery. Pages from larger and older websites with many inbound links tend to rank higher, but there is no guarantee. The pursuit of a higher ranking with search engines gave birth to a whole industry known as search engine "optimization".
"Manipulation" would have been a more proper term, even if with some negative connotations. For my part, I don't consider reasonable human reaction to an arbitrary piece of software unethical.
Google Search Console doesn't even list queries my pages get impressions for, deeming them too obscure and personal. Last month I got clicks from search pages for "best time's to travel to antarctica" and "snæfellsnes peninsula day trip reykavik gray line 18000 isk". Repeating them here may give engines a good reason to include this very page next time somebody tries to search websites for the same.
As Google keeps track of both queries you make and pages you visit afterwards, your search results might very well be personalized according to your browsing preferences.
5 tips to search websites
When you search websites, at least some of the results will be in the list form. From 7 Deadly Sins to Fifty Shades of Grey, countable sells. Here's my take on it.
1. Ask the right question
Not all queries are the same.

"In order to ask a question you must already know most of the answer."
Robert Sheckley

Queries for "brexit leave" and "brexit remain" will probably reveal different results about, not of, the recent British referendum.
2. Skip the Top 10

Lists are a huge phenomenon of our time. Just have a quick look at the Internet, including this page.

I find it fascinating how modern search engines are able to compose a top 10 list out of what seems like 75,000,000 or so hits an average query returns, all in a mere fraction of a second.

Occasionally, I am really surprised how spot-on the very top link on the first result page is. For the rest of the time, I am amused and/or mildly irritated by how irrelevant all results from the first page look to me.

An online article I read recently makes a similar point by stating that we are happy with the Top 10 presented to us "largely because we're unaware of the better results that are often buried out of sight."

"...lists are a form of cultural hysteria..."

Don DeLillo

Google developers often stress that the first page of results is composed to reflect as many search intents as possible. It can mean that only 2 out of 10 presented links fit yours.

Don't limit yourself – scroll beyond the first page.

3. Question the answers

You can challenge search results found by one search engine asking several others the same question. The more often a specific page comes up in the result list, the more relevant it may proove for your search intent.

4. Be patient

If you are unhappy with found websites the first time around, modify your query and try anew. Repeat until succeeded.

5. Consult a human
If in despair, ask a real person working in the field you are researching. Chances are, a kindred spirit has a better insight and understanding of your problem than an one-size-fits-all algorithm.

"Google can bring you back 100,000 answers. A librarian can bring you back the right one."
Neil Gaiman

An afterthought

I hope I'll live long enough to see someone push Google out of relevance. It's not as foolish an idea as it might seem. It happened before, it happens every day (Internet Explorer, anyone?)

"Someone" can be something, however, I would prefer "it" to be a person rather than the European Commission (for example).

How about a public rating system for webpages? Visitors would rate them for content keywords, awarding thumbs-up or -down, or everything in-between.
Use the votes to search websites by keywords. Pages with the most ups should rank higher – simple.
This can be easily implemented with a browser add-on. Something similar to WOT (Web of Trust), maybe even the same platform?

Just one thing, keep the bots out – add a captcha. And don't forget you read it here first!
An "after sought"

This is a short introduction to what shall become my guide to some remarkable websites I consider worth visiting. Most of these websites are hard to search for and even harder to find. They are my private "search websites" results.

Consider the links below as the beginning.
Further publications in this section will be first made available to those who subscribe to newsletter. (Hint: The subscription form is on top of the screen.)

Tags: #humansarebetter #webwatch #caughtontheweb
In this series
Build your own custom search widget for your website or blog! Use the easy to follow steps to generate its code and test it on the fly—within minutes.
See examples for embedding videos on your website or blog in creative and unusual ways. Learn about player parameters and IFrame Player API. Get ideas and inspiration for your own online projects.
This easy to use tool lets you upgrade outdated breadcrumb markup to the newest schema supported by Google.
Previous newsletter issues

Access the current issue when you subscribe!

From Europe with love: Listen to unforgettable tunes of the 60s, 70s, and 80s in a ready-to-celebrate playlist!
We recall some Photoshop basics, like layers, and proceed with more advanced topics, like masks, selective channel editing, converting colour to black and white, and output sharpening.
For those who enjoy—or suffer—planning ahead. Learn how a small Swiss company manages to forecast weather in every place in the world just by studying their own forecasts from the past, why this works, and how you can benefit from their results.
Do words fail you? Fear no more, this handy collection ex-plain-s some obscure photography speak and makes it clear again.
2017 is over but not yet forgotten. To make it stay this way a bit longer, find here the year in review—through archived blog entries.
"Winter landscape" may not sound as exciting as, say, "summer beach", not to everybody, for sure. But if it does to you, there is much to discover outdoors in this time of the year, too. Dress warmly and come on outside!
As November closes in, we take Ishmael's, of Moby Dick, advice and get to sea as soon as we can, led by some highly inspirational examples.
Being connected can have its downsides, too. The more time we spend online, the more tracks we leave there. These are being collected and evaluated to tell things about us which we wouldn't want to disclose. Be aware.
No purchase necessary: Learn how to photograph wildlife for best possible results with your usual equipment.
Embark on a journey to Game of Thrones filming locations in Northern Ireland, and find out more about both the show and the country.
As numbers tend to dominate our everyday lives and dictate decisions we make, let's take a look on how they come about and what they really mean.
Join me as I show how I work on my images in Photoshop, and learn some funny facts about the application while at it.
Follow me along the coast of the happiest country in the world, all the way around the North Cape to the Russian border—and back.
This issue is about the past, the longing for it, and the ways to satisfy this longing.
This issue is about creating your brand and marketing your work, told by those who've been there and done exactly that.
The issue's topic is finding your way on the Web, and in one, quite literally.
Links

An early science fiction short story about the limitations of artificial intelligence in general, and search engines by induction. Available online and in several e-book formats for download.
A modern variation on the same topic: our search tools may be not without fail, as they try to convince us. It is a good, thought-provoking read, and well worth 10 minutes of your time.
Check websites, or install WOT in your browser. See the reputation of a site along the link to it in search results, social media platforms, and webmail before you make that click.

Robert Sheckley author pages at Amazon
Tell me what you think!
Is it useful 👍? Awful 👎? Leave a message! Your comments help make this site better (and give me a kick—one way or another).
Popular articles
If a digital picture has to be seen in the real world, printed on a real medium and displayed in a real showcase, its transition from RAW to real is better done in an old school image editor. Enter A…

If you got your own place on the Internet, helping your visitors find what they are looking for is a great way to engage them and keep them staying a bit longer. A custom site search can achieve just …

Aiming for better images? Think better lenses! This is your most important piece of gear, so you better get it sorted out. — Need some advice?