In Plain Light 08.17 – The Game of Thrones and Northern Ireland Issue

Welcome to this month's newsletter!
In this issue:

You may want to rotate your phone in order to improve your browsing experience on this site.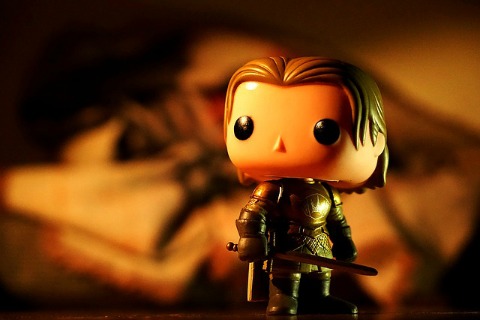 Game of Thrones is quite an event, without a doubt. Even if you don't follow its story firsthand, you must have heard of it, somewhere, somehow — the show has enough fans, and sports an average score of 95% on Rotten Tomatoes.
Now that its Season 7 is over, come have a look at the scenes where the majority of shooting takes place — in Northern Ireland.
The wind in the beeches
There was a wind coming.
In the night of January 29, 2016 storm Gertrude swept over Northern Ireland. The wind brought down several trees in the Dark Hedges, an avenue of three hundred years old beeches.
The site is easily recognisable as one of the most iconic in Game of Thrones. Thus it came as no surprise when the wood from the fallen trees helped to craft ten doors decorated with key symbols and scenes from Season 6.
The finished doors were installed in traditional pubs all across the province, close to the show's filming locations, forming a unique trail waiting to be discovered.
Be invited!
The journey of doors
💡Here's the idea: visit all of the doors and, while at that, as many Game of Thrones filming locations as possible.
If your daily routine keeps you from doing it in person, try a virtual tour in the comfort of your home. This chance is a mere click away.

The map of thrones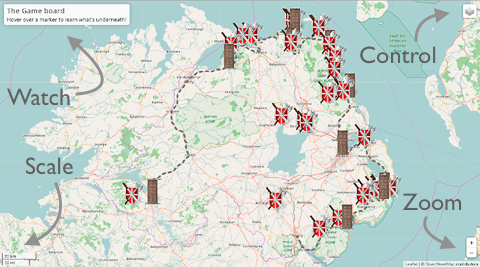 The interactive, full-screen map provides illustrated information on:



Season 6 doors
Filming locations open to the public
Restricted locations
Other points of interest
It behaves very much like Google Maps: you can zoom and move around with usual controls and gestures. To learn more about a particular place, hover with the mouse over its marker, or tap on it if connecting with your mobile.
Some locations feature short video clips which will autoplay when loaded and stop when finished. To interrupt them in between, move your mouse away, or close the popup window.
Some browsers' default settings on Apple devices will prevent videos with sound from autoplaying. If this is true in your case, here's how you can enable it:
In Safari: Select Settings for This Website … from the Safari menu, and choose Allow for All Media from the dropdown for Autoplay.
The control in the upper right corner lets you display or hide different layers. When zoomed in close enough, you can switch between standard street tiles and high resolution satellite images. Last, there is a link back to this page.
This is it! The map was compiled from several online sources and thoroughly crosschecked. To join the game, click on one of the images above, or follow this link to the map. Enjoy, and share your impressions!
Destination Northern Ireland
If you intend to make the tour for real, the following information will help with your planning.
Where in the world…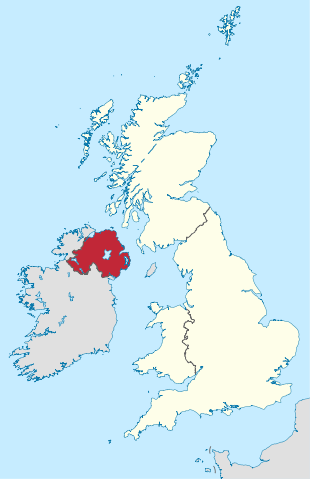 Northern Ireland within the UK
Northern Ireland is part of the United Kingdom. However, there is no agreed term to describe what it actually is.
When the Republic of Ireland came into being in the end of 1922, six of nine counties in the historic province of Ulster asked the British crown to remain under the latter's authority.
Before this, the United Kingdom had comprised three former independent kingdoms of England, Scotland and Ireland, presented in the national flag and referred to as Countries, and the Principality of Wales.
Today, Northern Ireland is mostly called depending on loyalties. Across Great Britain, neutral voices speak of a "province" or a "region" (the latter being less controversial, since "province" can allude to the Province of Ulster, in part within the Republic).
In the Republic, the term "Northern Ireland" is becoming more popular and acceptable. Otherwise, "the North" is the common way to call the neighbour.
Anyway, Northern Ireland represents the smallest part of both Great Britain and the island of Ireland. It extends over 180 km (112 mi) west to east and 140 km (87 mi) north to south, and is home to 1.87 million people (2017 estimate). The capital and largest city is Belfast.
Getting there
The most convenient way reaching Northern Ireland from abroad is flying to Dublin. Its international airport (IATA code DUB) is one of the best connected in the world, offering direct flights from 150 cities outside of Ireland.
There are direct public buses between the airport and Belfast.
Alternatively, ferries from Scotland, England (Liverpool), and Isle of Man serve Belfast and Larne on the west coast.
Getting around
The obvious way to pursue your itinerary is by car. Advantages are aplenty, the biggest being your ability to travel where you want to, and see what you are interested in.
NB: Drive on the left. Distances and speed limits are signposted in metric units in the Republic and in imperial units in the Kingdom. The border is not announced at all, so pay attention what side of it you are on!

The doors are spread in such a way, that it is rather cumbersome to visit them in order. If beginning in Belfast and following the route outlined on the map to the south, the first door you will come upon is #2.

If you don't mind the sequence and start from Dublin, going to Enniskillen (door #4) first is worth considering.
If not driving, quite a few attractions in Antrim and Londonderry, including five of the doors, can be reached by public transport. Find the list further below, along with some organised tours on offer.
Money and connectivity
Republic of Ireland uses euro as its currency and European outlets for electric devices (to use with two-pin plugs).
Northern Ireland requires rather monstrous plugs with three flat prongs for its sockets, and pays with pounds. The notes you get from an ATM will be issued by the Ulster Bank in most cases, and look entirely different than those from the Bank of England.
MasterCard and Visa are readily acceptable in both countries, while American Express can be limited.
Most hotels will offer free Internet access to their guests.
Safety
The Troubles are long over now, and with some common sense on your part you should be as safe in Northern Ireland as elsewhere in Europe.
Kit Harrington, who plays Jon Snow in the show, has been cited describing Belfast as "wonderful for two or three days". And further:

"They have a wonderful tourist board, they celebrate three things. Having the most bombed hotel in Europe, which is great. They built the Titanic which is a ship that sunk on its maiden voyage, and now they have Game of Thrones, the most depressing TV show in history."

Don't let this discourage you.
On your own by public transport
It may take some planning ahead and more time to accomplish, but it is absolutely feasible to visit several filming locations, many places of interest, and no less than five doors by bus or by train. Where there's a will…
Here's an outline of your possible trip (consult the map for named places):
From Dublin Airport, head for Derry~Londonderry on a direct bus service X3/X4. There are eight daily departures from 6:30 am to 10:30 pm. The ride takes just over 3.5 hours. From Belfast, board a train operating on an hourly basis (two hours).
Spend some time exploring the walled city, the only one in Ireland, and the traces of its violent past. Goldline bus service 234 will bring you from here to Limavady (door #5, 35 minutes).
Ulsterbus service 134 travels between Limavady and Coleraine and stops at Downhill Beach. Continue to Coleraine and change to service 140 for Portstewart Strand.
Back in Coleraine, board one of the Causeway Rambler buses 172/402 bound for Ballycastle. Departing every half an hour, they call at Dunluce Castle, Bushmills Distillery, Giant's Causeway, Dunseverick Castle, Whitepark, Ballintoy (door #6 and Lordsport), and Carrick-a-Rede (Larrybane).
From Ballycastle it is possible to catch a rare bus to the Dark Hedges. Service 178 goes to Coleraine via Ballymoney. You'll need to alight at Clintyfinnan and continue by foot on Bregagh Road for one mile. Stay overnight at the Gracehill House (door #7), enjoy the trees by yourself in the evening and the next morning, and leave for Coleraine on the first bus.
In July and August you should be able to return to Ballycastle on the Rambler service 172 in time to board the Antrim Coaster, service 252 (Monday to Friday only). Going to Larne, it stops in Cushendun, Carnlough Harbour, and Ballygally. There are two services a day, so you can choose to spend some time in Cushendun (door #8 and Melisandre Cave) and continue to Ballygally (door #9) to call it a night.
Next day, continue via Larne to Belfast and on to Dublin (X1/X2, at least hourly, around two hours).

Out of high season or during weekends, move from Coleraine to Ballymena on a Belfast-bound service 218/219 (every hour, 45 minutes), and from there to Cushendun on service 150.
Retrace to Ballymena and continue to Belfast, by bus or train, perhaps with a short stopover in Antrim for Lough Neagh and eventually Shane's Castle.

Organised Game of Thrones tours
If your time is limited, joining an organised bus tour to visit some of the most popular filming locations may proof worthwhile.
There are several providers, starting points, and itineraries to choose from. All of the following can be booked online.
From Derry~Londonderry with Game of Throne Tours
Photo stop on Downhill Beach
Visit to Carrick-a-Rede rope bridge (no entrance fee included) and Larrybane Quarry
Lunch (not included) at the Fullerton Arms (door #6)
Visit to Ballintoy Harbour
Visit the Giant's Causeway (no entrance fee for the Visitor Centre)
Photo stop at the Dunluce Castle ruins
Photo stop at the Dark Hedges
From Belfast with Game of Throne Tours
Iron Islands and Stormlands Adventure
Photo stop at Carncastle [where Ned Stark executed the deserter from the Night's Watch]
Visit to Cushendun Caves

Photo stop at Larrybane Quarry
Visit to Carrick-a-Rede rope bridge (no entrance fee)
Lunch (not included) at the Fullerton Arms (door #6)
Visit to Ballintoy Harbour
Visit the Giant's Causeway (no entrance fee for the Visitor Centre)
Photo stop at Dunluce Castle
Photo stop at the Dark Hedges
Winterfell Locations Trek
Ferry passage from Portaferry to Strangford
Castle Ward Estate: a walk (2 mi/3 km) to Audley's Field and Old Castle Ward [Winterfell]. No visit to the castle proper
Lunch (not included) at The Cuan (door #1)
Photo stop at the Inch Abbey
Tollymore Forest Park: a walk (2 mi/3 km) to the locations of the very first episode, Winter Is Coming
Scenic drive in the Mourne Mountains
From Dublin or Belfast with Finn McCool's Tours
Stop at the Dark Hedges
Photo stop at Dunluce Castle
Visit to the Giant's Causeway (no entrance fee for the Visitor Centre)
Stop at Larrybane Quarry
Visit to Ballintoy Harbour
Stop at Cushendun Caves
Scenic drive through the Glens of Antrim
Find operators' contact information in the Links section below.
Useless knowledge: The real game

It is no secret that Game of Thrones, the show, is based on the book series A Song of Ice and Fire by George RR Martin.

However, it is far less known that the books, in turn, were inspired by another source.

The Accursed Kings by the French novelist Maurice Druon is set in medieval Europe and evolves around real events taking place from 1314 to 1364.

There are seven volumes, incidentally. The first six appeared between 1955 and 1960, while the last one, quite different in style, got published in 1977.

What's in store? Find out!

"The Accursed Kings has it all… Druon's epic will keep you turning pages: it is the original game of thrones."

George RR Martin

And for the most part, a real one.

Tags: #inplainlight #GOTterritory #northernireland
Useful links

Previous issue
Following issue
Other destinations

Unattributed images on this page are sourced from public domain via Pixabay and Wikimedia Commons.
The interactive map features videos from the following YouTube channels: ConnollyCove, Darren McKernon, Discover Ireland, GlassProductionsNI, Irish Thrones, Konrad Kealey's Ireland, Stephen Bell, Vilin.
The content on this page and the linked map is in no way connected with, nor endorsed by Home Box Office, Inc.
In Plain Light, 08.17

Northern Ireland
Tell me what you think!
Is it useful 👍? Awful 👎? Leave a message! Your comments help make this site better (and give me a kick—one way or another).
Popular articles
If a digital picture has to be seen in the real world, printed on a real medium and displayed in a real showcase, its transition from RAW to real is better done in an old school image editor. Enter A…

If you got your own place on the Internet, helping your visitors find what they are looking for is a great way to engage them and keep them staying a bit longer. A custom site search can achieve just …

Aiming for better images? Think better lenses! This is your most important piece of gear, so you better get it sorted out. — Need some advice?