Join the newsletter!
Thanks for dropping by and the interest in my newsletter, I really appreciate it. In return, I'll try to keep it short, so bear with me just for a little while ⏳
You may want to rotate your phone in order to improve your browsing experience on this site.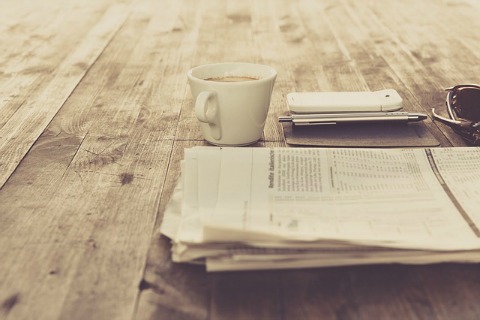 What it is about
In Plain Light is a monthly-ish e-zine about, well, pretty much everything.
The newsletter is posted online, however, it is not made public before the next issue is out. What you get in your mailbox is a link to the current issue and a roundup of what happened on the site since the last one. To read the issue, simply follow the link.
Every issue has a focus, a topic, which is discussed on different levels and from different points of view. Beside my thoughts, prepare to meet some interesting content and ideas from the web, links to further reading, amusing facts, fun, and (sometimes) nonsense. I promise not to be a bore!

The themes are not necessarily related to photography. In the beginning, they reflect what I am interested in, but you are welcome to comment on my choices and suggest your own. The goal is actually to talk about what matters to you, so your input and feedback are indispensable.

To get an idea of what to expect, be sure to check out the last public issue or any other on the previous list.
What it is not
What this publication won't be/do:
spam
disclose your email address to third parties
sell you anything
waste your time
get on your nerves

An issue always requires research, needs to be written, and takes quite some of my time to get done. It might as well be worthwhile.
What's in it for you
So, why should you subscribe?
You will be the first to read the newest issue: for all others, it will become available only when the next one comes out.
You will be able to provide your feedback, suggest new topics, and matter more in general.
You will receive exclusive, email-only offers along with new issue links.
You can unsubscribe at any time, on this very page.
Subscribe to the newsletter

Convinced? Subscribe now and get immediate access to the current issue, yet unavailable to other site visitors. (Its topic is love, and it features a fine selection of best European love songs in one great playlist.)
Welcome to In Plain Light!
Still in doubt? Consult the Privacy Policy, or head over to the Contact form to ask your question!
Unsubscribe
Have had enough?
Sure?
Just enter the email address to which your newsletter was sent into the box below. I will miss you.

Previous newsletter issues
From Europe with love: Listen to unforgettable tunes of the 60s, 70s, and 80s in a ready-to-celebrate playlist!
We recall some Photoshop basics, like layers, and proceed with more advanced topics, like masks, selective channel editing, converting colour to black and white, and output sharpening.
For those who enjoy—or suffer—planning ahead. Learn how a small Swiss company manages to forecast weather in every place in the world just by studying their own forecasts from the past, why this works, and how you can benefit from their results.
Do words fail you? Fear no more, this handy collection ex-plain-s some obscure photography speak and makes it clear again.
2017 is over but not yet forgotten. To make it stay this way a bit longer, find here the year in review—through archived blog entries.
"Winter landscape" may not sound as exciting as, say, "summer beach", not to everybody, for sure. But if it does to you, there is much to discover outdoors in this time of the year, too. Dress warmly and come on outside!
As November closes in, we take Ishmael's, of Moby Dick, advice and get to sea as soon as we can, led by some highly inspirational examples.
Being connected can have its downsides, too. The more time we spend online, the more tracks we leave there. These are being collected and evaluated to tell things about us which we wouldn't want to disclose. Be aware.
No purchase necessary: Learn how to photograph wildlife for best possible results with your usual equipment.
Embark on a journey to Game of Thrones filming locations in Northern Ireland, and find out more about both the show and the country.
As numbers tend to dominate our everyday lives and dictate decisions we make, let's take a look on how they come about and what they really mean.
Join me as I show how I work on my images in Photoshop, and learn some funny facts about the application while at it.
Follow me along the coast of the happiest country in the world, all the way around the North Cape to the Russian border—and back.
This issue is about the past, the longing for it, and the ways to satisfy this longing.
This issue is about creating your brand and marketing your work, told by those who've been there and done exactly that.
The issue's topic is finding your way on the Web, and in one, quite literally.
Unattributed images on this page are sourced from public domain via Pixabay.