In Plain Light  03.17 – The marketing issue
Welcome to this month's newsletter!

In this issue:

You may want to rotate your phone in order to improve your browsing experience on this site.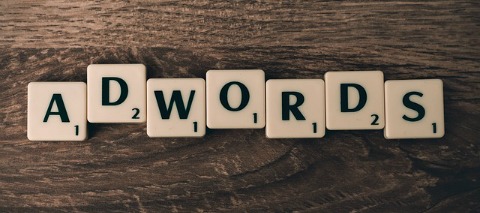 For a start
When preparing this issue, it struck me that our language affects not only how we think, but also how we behave.
In German, there is no exact equivalent for saying you like something. Sure, a verb with the similar meaning exists, but it is used to describe how you feel about some person (I like your new friend), some activity (I like reading), or some food (I like strawberry ice). If you want to say that you like anything else, you'd rather choose "this appeals to me".
Odd as it seems, but this is exactly how the most famous use case for 👍 Like reads in German. Unlike the original in English, it doesn't sound like a call to action, either. By the way, feel free to make use of the button!
In other words, in English, you are the one who acts, or the subject (you like something). In German, what you like is the subject (it appeals to you).
I think this impacts how marketing and advertising work in different markets. I don't have any proof but a strong belief that sale departments use these language patterns when designing their campaigns.
I mean, it would seem logical to put effort and money aiming at the subject. In the end, this is what plays an active role! Thus, in order to sell something to an English-speaker, I would try to make her like a product.
On the other hand, in the German-speaking markets, I would target the product to make it better and, consequently, appeal more.
Does it make sense, or is it too much of a stretch?

Anyway, the annual average of advertising spending per person in the USA is the highest in the world at $567. It lies at $310 in Germany.
Just my two (euro) cents.
Useless knowledge: Scholars say youth are duped

A report published in November 2016 by the Stanford History Education Group showed a shocking inability of genuine digital natives to evaluate information they see on the Internet.
The research was conducted between January 2015 and June 2016 based on 7,804 responses from students of 12 American states.
Participants, for example, had difficulty telling apart advertisements from news articles, and distinguishing where the information they consumed online came from. 
While the latter, in regard to the raising wave of fake news, is something to be concerned about, the reluctance to pay attention to advertising could be just that – a way to avoid it.

If this is true, and I can imagine that the trend is there, the manufacturers should think of something else in order to bring their products to the people.

The new marketing
Sure enough, they do!

In order to sell more and charge more while at it, they reinvent marketing as branding.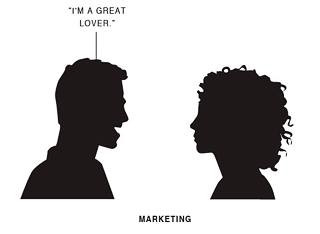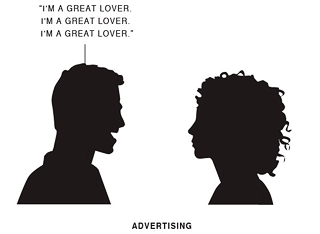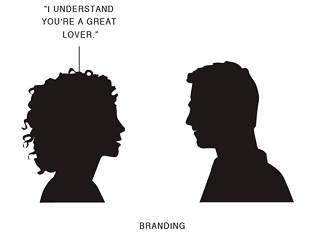 Brand Illustrated


Courtesy of Marty Neumeier
As Marty Neumeier, the creator of the adjacent slides, comments, a brand is more than just a label. It connects to its customers on an emotional level and creates a community of loyal followers eager to buy any new output from their brand. (Apple's business model is certainly quite an inspiration.)

The community built around the brand not only shares the same assets, i.e., the mere products, but also the tastes, interests, and ideas, that is, the same values.

The author explains the shift from marketing to branding as follows: People like to buy, but they don't like to be sold.
To overcome this contradiction, the classic marketing would increase pushing products towards the customers. As a result, the customers get annoyed and irritated. Even if they respond to more intrusive ads and buy more in short term, with time they start to ignore the advertising altogether, making it less and less effective, making the marketers increase pushing their products...

According to Marty Neumeier, this is a death spiral the traditional advertising is slipping into.
Disguising ads as content is an attempt of marketing to break out of this spiral. It wouldn't help, though, just for the same reasons. Customers misled to buy will grow distrust and stop responding to advertising, making it less and less effective... and so on, further down the spiral.

Creating a brand is what marketing 2.0 should achieve to be successful. As long as the brand stays true to its principles, customers "bought" into it will buy again and again. Moreover, they will attract new customers to join them and share their collective identity.

"... identity trumps features and benefits."
Marty Neumeier, ZAG

In the last slide, the main character seems convinced about the "product" she's been thinking over. On the other hand, she is essentially none the wiser about it than in the beginning, is she?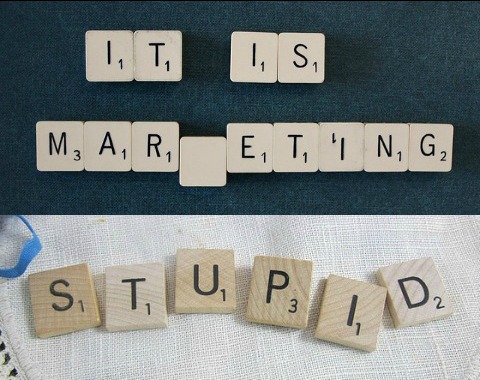 About the author

Marty Neumeier started as a graphic designer and copywriter in the 70s. In 1984, he moved to Silicon Valley to help its leading companies with building their brands.

He published a magazine on design thinking and started his own design think tank. He is Director of Transformation at the Liquid Agency and consults with the execs of the world's most known companies in this position. He also writes and speaks on the topics of business strategy, design, and innovation.

The slide set and the ideas discussed above feature in his book ZAG: The #1 Strategy of High-Performance Brands.
Buy the book

Useless knowledge: Marketing in numbers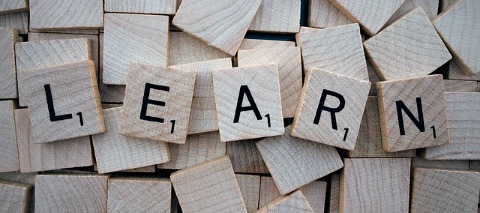 Increase in spending on digital advertising in the USA from third quarter 2015 to third quarter 2016, in $bn

. . . . . . .

2.9

Increase in earnings by Google and Facebook from digital advertising worldwide during the same period, in $bn

. . . . . . .

2.9

Share of mobile advertising in total revenue by Facebook in 2016

. . . . . . .

81%

Ad revenue by Google websites worldwide, in $bn

in 2001

. . . . . . .

0.07

in 2010

. . . . . . .

19.44

in 2015

. . . . . . .

52.36
Marketing Fine Art Photography
,

by Alain Briot

If you are serious about making money with your photography, marketing is arguably at least as important as your technical skills and artistic merits. The book I want to discuss here, Marketing Fine Art Photography, is just about that: how to market your work in order to let you do what you love for a living and get you into the place you want to be.

The book divides in sections which treat, among other things, following topics:
Selling fine art photography
What is fine art photography? - Quantity or quality
What to sell and where to sell it
What to sell - How to price fine art photography - Best sellers
The fundamental aspects of marketing, salesmanship, and business
Fundamental principles of a successful business
Selling your work at shows
Personal skills
Technical, artistic, marketing, and personal skills - Most common marketing errors
Business and marketing tools
The book is an honest account from someone who has been there and done that (and that, and that as well). It is a true story full of anecdotes, personal details, and beautiful images. It tells about what worked for one career but would make sense in any case.
To do it justice and yourself a favour, be sure to read it. I'd only like to touch a few points here.
Work on success

Talent doesn't mean success.
This may sound bitter, but it is true: no matter how talented you are, no-one will notice, unless you call attention to your work.
This is what marketing is about, and this is what the book focuses on.
"A poor photograph well marketed will always outsell a great photograph poorly marketed."
Alain Briot, Marketing Fine Art Photography
There is so much choice today – not only in the photography universe – that just making sure to be considered for the selection requires a photographer to bring his name out there and make it known.
Sure, the author argues, a talent can be discovered "by luck". If this happens to you, great! However, if you do nothing but wait for this to happen, chances are, it would take more time than you can afford.
Selling your work is the only way to earn money with it.
Marketing is the only way to make you matter and your work seen.

If you connect these two dots, you'll understand that there is no way to live on your photography without marketing it. If you are not a salesperson yet, you'll have to become one.
Create a best seller
In line with the above, a best seller is not necessarily an artistic masterpiece. 
Just look at the most popular landscape photographs on Pinterest.
There are many factors which contribute to making an image popular enough to become a best seller and help tell if a particular print has a chance. You can actually plan creating one using these factors as a guidance.
There is no guarantee, of course, but here's an extract from the list of what Alain Briot considers selling best (it spreads over seven pages in the book, with explanations and everything):
Print types
- High contrast photographs
- Highly saturated photographs
- High contrast and highly saturated photographs
Colours
- Reds in cold climates and just about everywhere
- Blues in warm and dry climates
- Fashionable or "trendy" colours
Subjects
- Popular and famous locations
- Flowers
- Photographs related to an activity your targeted audience practices
- Slot canyons
- Horses
- Water scenes (waterfalls, seascapes, lakes, ponds, etc.)
- Uncommon or difficult subjects (ex., night and underwater photography)
- Exotic destinations (in Europe: France, Greece, Italy, England)
- Reflections
- Single trees in the landscape
Photographic formats
- Panoramic photographs
- Very large photographs
- Small photographs
Framing and mounting styles
- Prints on canvas
- Very wide frames
- Mounted prints without frame
- Matted photographs
- Multi-image presentations
Following this road doesn't mean betraying your artistic principles. It is about offering your customers what they want. Since art isn't a need, you can only sell your work to those who want it anyway. In this case, addressing this want is just a matter of courtesy.

Besides, you can still try and create a masterpiece.

Become your own brand
Now we are coming full circle. The book will provide you with advice on how to market your work and grow your name to the brand level. You will make it clear to yourself that you start your business. You will learn how to act as a business. You will develop an attitude to your actions. You will work on your success, for your success.
I wonder, would you be interested in a focus on business-building in one of the future issues? Comment below!
"If you do not market your work you can only expect one thing to happen: nothing."
Alain Briot, Marketing Fine Art Photography
About the author

Alain Briot is a French-American photographer specialising in nature images (yes, mostly in landscapes). During his professional career of over 20 years, he created some very successful images, published several books, and led popular photography workshops. He lives and works in Arizona.

Buy the book (you know you need it)
There is also an ebook edition available from the author's website in useful links below.
Useless knowledge: The world in a bubble

William Wrigley Jr. started his company at the age of 29, in April 1891. His first product was soap, so bubbles were involved from the very beginning.

In order to boost the sales, every piece of soap came enclosed with baking powder. Because the latter proved to be more popular than the soap, the company resorted to producing baking powder instead. Now every can of baking powder came enclosed with chewing gum... You know the outcome.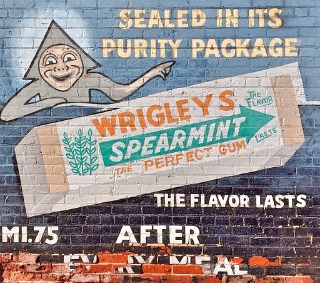 Juicy Fruit and Spearmint, both marketed in 1893, would become brands with the world recognition. In 1915, Wrigley landed a coup sending his samples to every address in the phone book and reaching 1.5 million people at once.
The Company grew to become world's largest chewing gum manufacturer and marketer, selling its products in over 180 countries worldwide. In 2008, the family business was bought by Mars, Inc. for $23 billion.
Tags: #inplainlight #thenewmarketing #marketingfineartphotography
Further reading
Previous issue

Following issue

Other photography tips

Unattributed images on this page are sourced from public domain via Pixabay.
In Plain Light, 03.17

Marketing fine art photography
Tell me what you think!
Is it useful 👍? Awful 👎? Leave a message! Your comments help make this site better (and give me a kick—one way or another).
Popular articles
If a digital picture has to be seen in the real world, printed on a real medium and displayed in a real showcase, its transition from RAW to real is better done in an old school image editor. Enter A…

If you got your own place on the Internet, helping your visitors find what they are looking for is a great way to engage them and keep them staying a bit longer. A custom site search can achieve just …

Aiming for better images? Think better lenses! This is your most important piece of gear, so you better get it sorted out. — Need some advice?