In Plain Light 01.18 – The 2017 Review Issue

Happy New Year and welcome to this month's newsletter!
In this issue:

You may want to rotate your phone in order to improve your browsing experience on this site.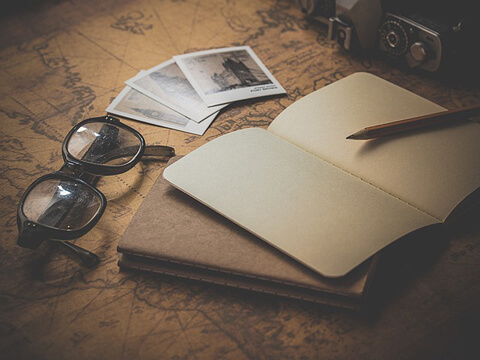 Call it a year
This newsletter, the first in the new year, looks back and offers a 2017 review through blog posts from the site. It starts as it should for a year review — with the New Year's Eve.

Looking up at mountains
The end of the year caught me preparing new images for the Web.
I was busy picking the best shots and trying to caption them, while journalists and TV hosts were looking back at the dwindling year. I couldn't avoid listening.

What I heard didn't feel reassuring. I am not afraid, mind you. I am just not as confident as a mere few years ago. Perhaps it's because I am getting older.

Looking at the mountains on my display suddenly made me think. They will stand, no matter what.
Happy New Year 2017.

West face of Ortler, Stelvio NP, Italian Alps
Sentimental journey
Don't know about you, but I like planning my holidays almost as much as travelling itself.
The time I spend with comparing, choosing and combining, then finding my way and actually booking is for me as exciting and enjoyable as saying good-byes, boarding the plane and leaving for good.
It has always been.
I remember looking forward to the summer holiday with the family in my childhood, waiting impatiently for the scheduled departure and dreaming about what was expecting me that year, in that place.

Headed for Lofoten • Entering Raftsundet
It is pretty much the same today.
The preparation starts with a travel catalogue, an email, a newsletter. A list of options, a series of pictures, a bunch of descriptions. Destinations, known and new, memories about the former, questions about the latter, longing for both.
The latest coup came unexpected. I'd been planning a new stay in the Swiss Alps, this time in Valais, then moving across the border to Italy or France, for another week at Lago Maggiore, or in the Apennins, or in Jura.
I was undecisive yet, studying timetables, connections and prices, when I received an email invitation to join an aged ship on its transit from Norway to Germany in the beginning of the summer season.

The ship is an old acquaintance. I spent ten days on board in 2011 (was it that long ago already?)

Nordstjernen on the quay in Tromsø
The trip was great. I met some wonderful people, we are still in contact, to date. The images are from then, the full report is available here, unforgettable.
The ship is over 60 now, an official heritage. It will be half-full only, just about, on a sentimental journey, friends-and-family style from Bergen in Norway via Denmark to Hamburg.

I used to travel to Hamburg for work, quite a lot, but not anymore. I don't even remember when it was the last time I was there.
I will return on the ship named after the North Star. The star is now officially called Polaris, it is the nearest one to the celestial pole.

It won't stay this way, though. In 2102, the pole will slowly start moving away from it. Two thousand years from now, someone will have to think about it again.


Star • At harbour in Vardø
The images from the awaited trip are meanwhile online.

Yours sincerely,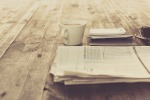 If you are old enough to tell email and mail – or post – apart, then you probably can remember how it felt when you got some of the latter.

You'd also know how it didn't feel.
It didn't happen every 30 seconds — it actually couldn't happen more than twice a day.

It wasn't all bills.
It didn't make much noise when it arrived. If it did, it was a very different kind of noise, no electronic bells, just human whistles.
And boy, do you remember how it felt when you waited for some and didn't get any?
I mean, it was a strange time. People communicated over funny devices. Typing with a thumb was a rare craft. News and letters went together, but as separate entities, never as a whole.

It's great that they do now, don't you think. It fills your mailbox and lets you take part in something, or belong to something else. It's a good, reassuring feeling.
By the way, this site also has a newsletter. Some say it is worthwhile.

Now, "if something is worthwhile, it is worth the time, money, or effort that you spend on it". This is not from me, this is Macmillan's dictionary.

That's quite to the point, though, because the newsletter is made for you. It would be a pity if you miss it.

What are the rules? There are no rules. Every issue is unexpected like – swoosh – something like this:

I promise it will stay this way. If it ever gets boring, feel free to leave. I will give my best not to let this happen.

Use the form at the top, or head over to the dedicated page and be sure to subscribe!
Read the current issue. Then wait for the next to arrive. Just like it used to be.

A time to remember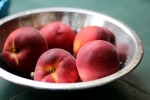 Summer time started in Europe last night.
This is how we call daylight saving time.
"Daylight saving" sounds silly. What is that supposed to mean? "I wake up one hour earlier every day to save some daylight for later"? Or, "I wake up one hour earlier every day to save the daylight from bad guys"? Come on.
I think ours is a much nicer name. You can relate to it.
You can feel it is about sun, warmth, light, holiday, "I scream for ice cream", children playing on the beach, long evenings on the terrace, cold lemonade, cherries and strawberries, and apricots, and peaches, grass, flowers, storms, and how the air smells thereafter.
I like it.
The laziness in the heat. The thick book on the porch with dry flowers used as a mark. The travel season.
Is it just me, or does anyone else notice how their childhood memories often recall summers?
Sour cherry pies, ripe peaches coloured like danger, exploding when bitten into, the mess afterwards, the complaining gran, the list of books to read for school, longer than the summer itself, Dandelion Wine instead, bitter-sweet like sour cherries... This goes forever, I should stop now.

I got a job to do. A morning like today's — if you don't oversleep, most unlikely, so it's rather an early afternoon already, how time flies, doesn't it — begins with the usual ritual of adjusting clocks and watches, catching up with the advanced time.

Ever thought of it as a form of time travel? The whole world around you got an hour older in an instant and didn't realize it.

Welcome to the future.

Have a great summer this year, and many a summer yet to remember.

Driving by numbers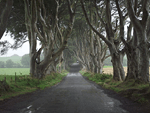 Europe is a rather small place. You are bound to cross borders often when moving around.

I commute between two federal states of Germany day in, day out. One can't miss the line with all its bells and whistles, signposts and banners.
Borders are made to be observed, after all.

The border between Ireland and Northern Ireland is invisible, literally. There is none. You notice the change by the scale on road signs. Speed limits and distances drop or raise suddenly depending on your travel direction, without any reason.
Kilometres? Miles? Imperial? Metric? The numbers make the difference, the only one. One moment you are abroad, and now you are back again.
I wonder if this will stay that way for long, with the Kingdom leaving the EU.
The EU membership referendum of 2016 asked the British a single question: Should the United Kingdom remain a member of the European Union or leave the European Union? On the whole, 52% voted to leave, while 48% chose to remain.
This is just the big picture, though.

In tiny Gibraltar, not more than a cliff perched at the southern tip of Spain, 96% were to remain. All voting areas of Scotland decided to remain, with the total score of 62% to 38%. Greater London voted 60% to 40% to stay. A firm majority of 56% in Northern Ireland were in favour of remaining, too.
The vote left enough numbers to analyze and raise questions. For me, the most telling are these two: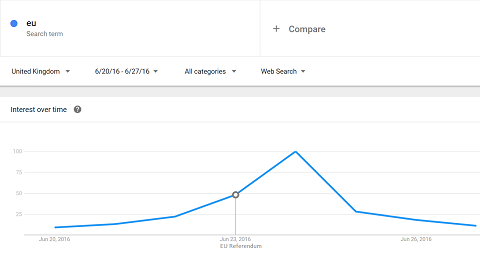 The graph shows the dynamics of Google searches for "eu" within the UK during the referendum week — the bulk of them was carried out the day after the referendum.

And this, vote results by age:

| | | |
| --- | --- | --- |
| Age | Voted to leave | Voted to remain |
| 18 - 24 | 29% | 71% |
| 25 - 49 | 46% | 54% |
| 50 - 64 | 60% | 40% |
| 65+ | 64% | 36% |
Data by YouGov, based on the post-referendum poll of 5,242 voters
It seems that those to live with the outcome the longest were against it.

PS Numbers and statistics, and Northern Ireland and Game of Thrones are topics of the next two newsletter issues.

This was my year 2017 review. I wish you a peaceful and prosperous new year 2018.
2017 in pictures
A short cruise on an old ship, accompanying the latter to the start of the summer season from Bergen in Norway to Hamburg in Germany.Small town • Farsund, Norway
This is an account of a trip to the filming locations of Game of Thrones in Northern Ireland. Both topics – the series and the province – were also in the focus of the August newsletter.Dark Hedges • Armoy, Northern Ireland
Perched at the top of Europe and populated by fewer people than visiting polar bears, Svalbard is an almost surreal place. Discovered by the Dutch in 1596, the archipelago is now administered by Norway, but mainly remains what it was during its whole history — terra nullius, no man's land.Silver lining • Magdalenefjorden, Svalbard
Other archived blog posts

Follow these stories to Copenhagen, Italian Alps, South Greenland, and Brussels.
Previous issue
"Winter landscape" may not sound as exciting as, say, "summer beach", not to everybody, for sure. But if it does to you, there is much to discover outdoors in this time of the year, too. Dress warmly and come on outside!
Following issue
Do words fail you? Fear no more, this handy collection ex-plain-s some obscure photography speak and makes it clear again.
In Plain Light, 01.18

Archived entries, 2017
Tell me what you think!
Is it useful 👍? Awful 👎? Leave a message! Your comments help make this site better (and give me a kick—one way or another).
Popular articles
If a digital picture has to be seen in the real world, printed on a real medium and displayed in a real showcase, its transition from RAW to real is better done in an old school image editor. Enter A…

If you got your own place on the Internet, helping your visitors find what they are looking for is a great way to engage them and keep them staying a bit longer. A custom site search can achieve just …

Aiming for better images? Think better lenses! This is your most important piece of gear, so you better get it sorted out. — Need some advice?